Hello there. I have cancer and, sadly, I have a lot more of it than I should have (or should ever have had, to be honest).
After being diagnosed with Ewing's Sarcoma (a rare and aggressive bone and soft tissue cancer found commonly in people my age) on my ribs in the awful week in June between the Pulse nightclub shooting and Brexit last year, surviving, healing and making sure that cancer would not define me became my biggest and only priorities in life.
I was told there was only a 50% chance I would see my 21st birthday and believed that I might actually be a cancer success story when that birthday arrived, but found out that my treatment had been unsuccessful and that my cancer had spread on the day I was supposed to be cured once and for all.
After somehow managing to get through 14 overwhelmingly crushing cycles of chemotherapy and months of radiation, I had three ribs surgically removed. As they removed the ribs, my surgeons found more tumours (surprise!) and subsequently took out half a lung and half a diaphragm (and yes, I've heard all of the "waheyyyy think of what you can do now you're a few ribs down" jokes hundreds of times).
The news of the spread was later followed with news that more tumours still remained lurking in my chest (minor inconvenience) and that my team of doctors and surgeons didn't think I'd ever beat this (even more of a minor inconvenience). Being 21 and so full of life to then hear that you're probably going to die is and has been an incredibly difficult pill to swallow. But, just as I proved my doctors wrong in the past about reaching my 21st, about how long it took to recover from surgery and with how I've managed to live my life defiantly and unapologetically full of glitter, I know I can prove them wrong one more time and still be that cancer success story I was so close to being.
Which means I'm obviously back on treatment and enjoying the fine and comforting pleasures of chemotherapy all over again. Fabulous. The chances of this chemo working are below 20% and my body is being prepared for a stem cell transplant if this chemo proves to let me down, which I truly cannot wait to have to endure (sense the sarcasm?).
Side effects of this new chemo pile on top of each other until they're in double figures. My new chemotherapy leaves me too nauseous to take my anti-sickness medication, which means I can't take my much needed pain relief, which meant my body goes into cold-turkey (withdrawal from opium based pain relief) on top of the usual side effects. To cut a long story short, this past month has NOT been my cutest.
Nights have been spent shaking, working out what side effect are the worst, sobbing uncontrollably at 3am between throwing up and begging myself over and over to get better. Because that's all I want now, to be better. I don't want to be a sick person anymore.
I have treated my diagnosis and 'journey' with cancer as a tool and recourse that I can use to educate, entertain and appeal to others. I've always been positive and tried finding the humour in the tumour (still the greatest pun I've pulled), but been honest, raw and as open as I can without grossing people out. Before being diagnosed, I had no idea what chemotherapy actually meant, felt like or did to a body.
This has been one of the most mentally & physically crushing cycles of chemotherapy I've ever had but, damn, my love for the NHS never dies.— Dean Eastmond (@deanvictorr) July 14, 2017
So I've taken my life into my own hands and explored routes of alternative therapies and treatments to take/do on top of everything the incredible NHS are firing my way. But these treatments cost a lot of money and, with my inability to sustain a job when I'm a full time humpy dumpty impersonator/chemo-saurus mess and with the hidden costs of cancer in day to day live, I simply cannot afford it.
People suggested that I ran a crowdfunder online to help cover the costs of this alternative treatment and this had proven to be extremely successful in the past. The NHS had previously sent me for special radiotherapy in America for a few months last year and my family raised money to help with living costs while I was out there. Friends, families, fellow gay bars and a sea of notable names rallied for me in hope to save my life. The kindness, generosity and love people had shown was overwhelming and beautiful and it still amazes me how the LGBTQ community had come together to protect its own.
But not everybody thought it was ok for me to take from other people. I encountered, met and observed some of the kindest hearts to grace this planet, but also some of the worst. Typical Twitter trolls, people I had considered previously considered close friends and even those I spent Pride in London with the weekend before I started my first cycle of chemotherapy deemed it ok to use other people's generosity as a weapon against me, criticise how much was being raised and use social media as a tool to completely crush me and wrongly claim I was misleading on where the money was going for reasons I don't think I'll ever understand.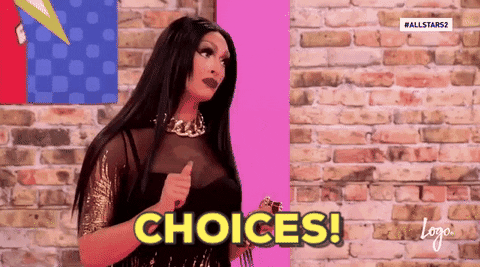 I don't want to be all "woe is me", because I know from their actions, bitterness and hatred alone that I'm above that and them, but these tweets, texts and anonymous messages all began surfacing late one night while I was in a hospital bed enduring a particularly unkind course of chemotherapy. My body reacted horrifically from the mental distress caused and added to the physical hits from these drugs being pumped into my chest.
I tweeted my anxieties on setting up another GoFundMe a couple of days ago and how I was unsure of what to do, with Troye seeing my tweets and instantly messaging me in private. Troye and I have kind of known each other for a few years (myself obviously knowing him a lot more than him knowing me). We used to chat a little bit online in the past and mutually followed each other since, but nothing particularly more (apart from me obviously fancying him way too much as a young gay guy coming out circa 2013 and being a supporter of his music).
Troye Sivan, for those who may not know, was a prolific Australian YouTuber who won the hearts of millions after coming out in a video on his channel. He has since become one of the most powerful queer young people on the globe, with an impressive debut album reaching critical acclaim, a dedication to the LGBTQ community and a vast online fanbase.
Troye had offered, there and then, to completely cover the cost of this alternative treatment, saving myself and my family from being financially crippled in the most difficult time of all of our lives.
Within minutes, he had lived up to his offer and donated thousands in the blink of an eye (much to my awe, amazement and slight embarrassment) before popping off to sleep. Troye might have just saved my life, you know.
I've admired Troye's unapologetic queerness in his life and career, acknowledging how important he is to so many young LGBTQ people across the world as a strong and positive role model (who makes damn good music). His undying dedication to his community has inspired me to follow in his footsteps, using my experiences to help better the lives of other queer people. Whatever I may have achieved on this planet is minute, pretty inconsequential and deserving of no praise, yet this musician, tucked up in his bed at 3am in LA saw good in me, telling me that I've "done so much good for so many people", explaining how he'd wish I'd do the same if the shoe was on the other foot and nonchalantly said that this lifesaving act he had just performed was the least he could do. My heart still finds itself fluttering in complete adoration for his kindness.
We observe and dehumanise social media stars, musicians, pop artists and everything in between as objects of gossip, expectation and entertainment, watching their every move in hope we have something to all bitch and moan about online the next day. Troye did this privately, quietly and without glory, much like the way so many young people with cancer suffer in silence while the world carries on. He did this to help, to genuinely make a difference to one stranger's life, half way across the world.
Troye stopped and noticed me, made a difference that could save my life and proved with his modesty, without a fanfare, that he truly is a hero of the LGBTQ community and beyond.
So thank you Troye, for not only proving to me that kindness really does save lives, but for potentially giving me the one thing I want in this world; an escape rope out of this horrific disease. Cancer is a little less isolating right now. You have given me the fight to prove that poor survival rates exist to be proven wrong and that this cancer, that clearly doesn't have commitment issues with me, exists not only to be defeated, but to teach me how beautiful this world and those who walk it can be.
I know you didn't do what you did for glory or appreciation, but this is the least I can do to say thank you. When my tumours shrink, my hair grows back and my independence welcomes itself back into my life, I want to dedicate all I am to being someone like Troye, someone who gives without the desire for praise, someone who takes pride in bettering the lives of others and someone other people will look up to with the same eyes I see Troye in.
Oh, and it would be fabulous to take him for drink to say thank you, I guess.
Now watch me prove science wrong.
---
Dean is the Editor of HISKIND and a freelance journalist. He has written about cancer and various themes for the likes of Teen Vogue, The Guardian, The Independent, Attitude and more. You can read his previous blog posts following his full cancer journey here and follow him on Twitter here.
To keep up to date with the latest at HISKIND, follow us on Twitter & Instagram and like us on Facebook.